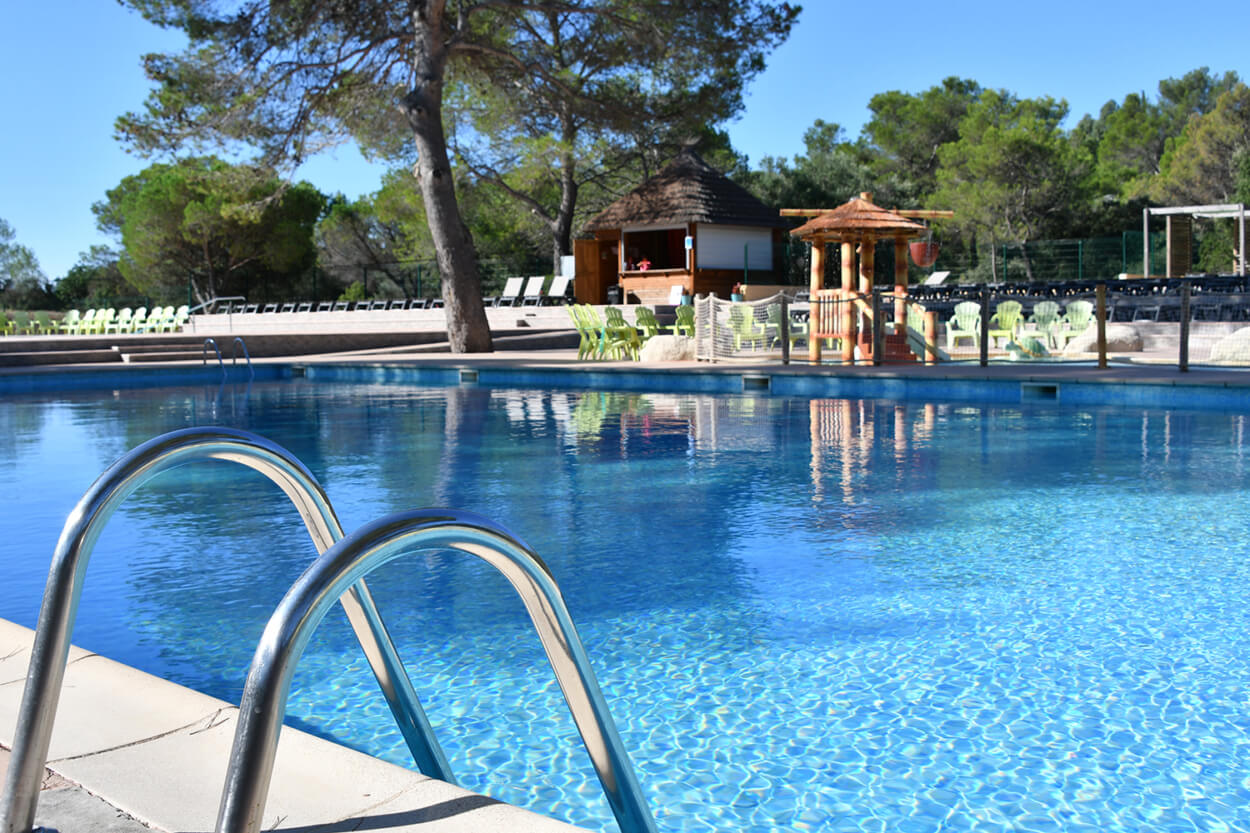 A lively water park
for everyone!
What better way is there to really appreciate the gorgeous Var sunshine than spending the day with your feet in the pool? Our campsite has two great pools for swimming, playing and lounging, including a 25 m pool. Right from the start of the season, our heated pool (15 m x 15 m) is full of activity to keep everyone amused in April and May when it's a little chillier outside. A water park under azure blue skies in the very heart of the great outdoors! Pure joy! Little extras include huge beaches with 200 deckchairs*, armchairs and pergola areas to ensure there is somewhere for everyone to bask under the Mediterranean sun. A water slide and paddling pool with fun games ensure everyone young and old will have a whale of a time. And the jacuzzi offers the adults somewhere to relax in complete tranquillity.
Our pool area is also where all the water activities* organized by the guide team and kids clubs are held. With aqua aerobics, aquazumba, Commando pool games, aquafun and water polo, every generation is brought together in the water park to play, laugh and move! In peak season, this is also the location of the famous summer dance with the guide team, where all the guests are invited to dance in the water in time!
Activities are free of charge from Monday to Friday in both high and low season. See the activities programme
Pool rules to ensure everyone's safety
For your wellbeing
Our lifeguards are on hand to make sure that the water park is a safe space for all ages. For the joy of one and all!  In the interests of hygiene, shoes (which should be left at the entrance or kept in your bag), shorts and boardshorts are not allowed in the pool area. A shower and footbath is obligatory before entering the pools. Glasses, food and cigarettes are also prohibited. Lilos, flippers, rubber rings and boats are not permitted. Children who do not know how to swim must be kept under their parents' surveillance at all times and must wear armbands.
Optimum security of the aquatic area
Our ponds are monitored all season by our team of rescuers. Our supervisory staff has the necessary skills to perform their duties. Our lifeguards welcome you and they are there to give you advice, for the well-being of all. In the pool area you can borrow boards, armbands for the little ones.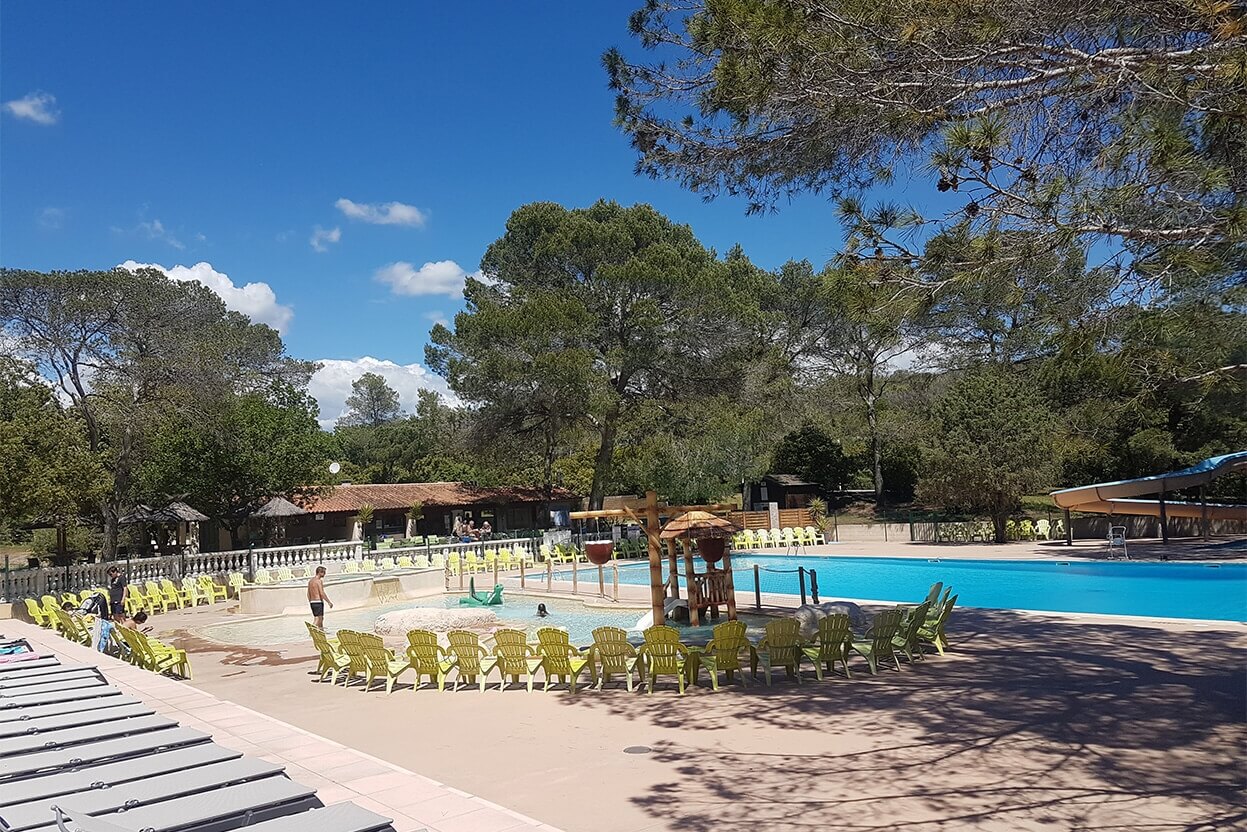 Sun loungers
The French game "Wave your towels!"
Your four-star campsite La Pierre Verte has lots of deckchairs and seating available free of charge to make sure you have a comfortable stay. If you leave your deckchairs and the water park, however, please remember to take all of your belongings with you (towels, bags, mobile phones, cameras, shoes, sunglasses, baseball caps, toys, sun cream, etc.) so that other guests can use them. Deckchairs cannot be booked.  If you do leave your belongings, please bear in mind that our lifeguards will move them to the centre's lost property box whilst singing the French song "Wave your towels", the theme tune for this rule. We play "Wave your towels" five times a day.
Thank you for your understanding.
A refreshing break at the Tranzat
In between dips
Quench your thirst at the Tranzat
Our snack bar by the La Pierre Verte water park. During the day, this is the place for chilled drinks, ice cream and snacks!
Water park opening hours:
Low season: 10 am – 6 pm
High season: 9.30 am – 7.30 pm