For invigorating holidays
Experience an unforgettable summer!
When you come for a holiday in the Var region, you will discover a magical region with a host of leisure activities to enjoy on land, sea or air! With clear azure blue skies, a unique natural setting and breath-taking landscapes, our region is the ideal place for outdoor activities! Over the years, at the four-star La Pierre Verte campsite, we have developed connections with a number of leisure partners. They come highly recommended. Even better, when you present your Pierre Verte Fréjus wristband, you will get a specially negotiated guest rate.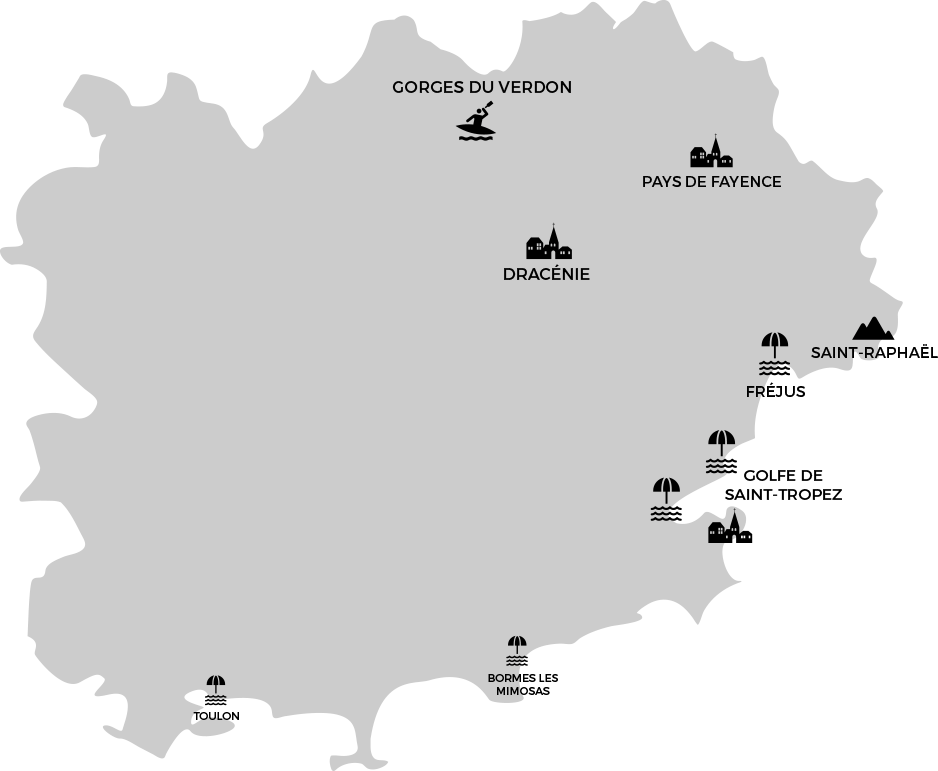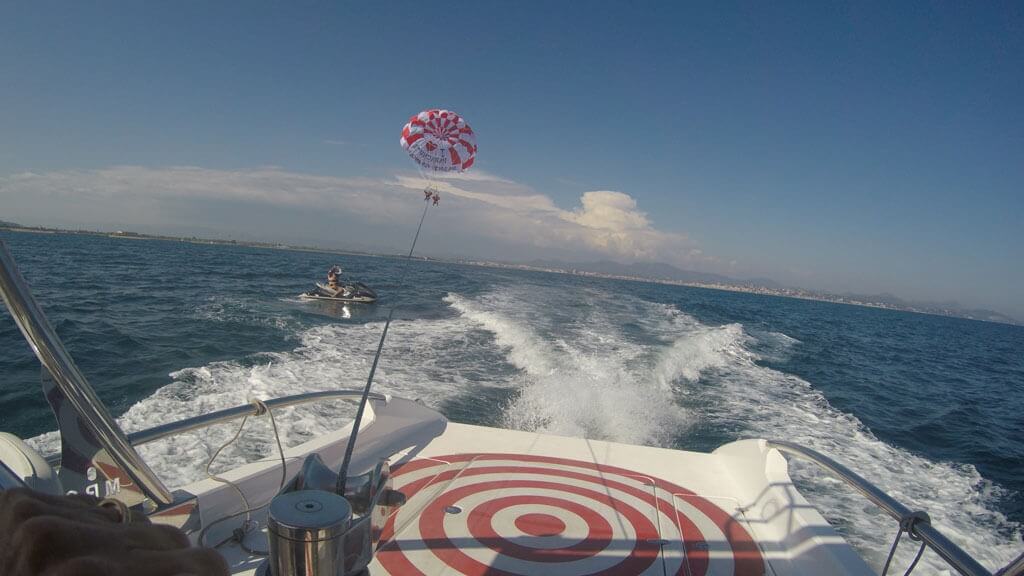 Thrills
Memories guaranteed
Discover parasailing above the bay of Saint Raphaël for a truly original perspective on the region! Fly in tandem for approximately one hour, in groups with our partner in Saint Raphaël. We've tested it, and sensations and incredible landscapes are GUARANTEED! (Booking required).
Watch the video 
Further information: www.parachute-st-raphael.comWith our partner Jet Fun Evasion in St Aygulf, you can enjoy a huge range of water activities. Some of the highlights include jet ski rental (for over-16s) and expeditions with or without a permit, hydroflying, towed floats (fly-fish, banana, tubing, air-stream, sofa), wakeboarding and waterskiing… (booking required).
Further information: www.jetfunevasion.com
Watch the video 
Further information at https://www.jetfunevasion.com
With our microlight partner Flying Safari (five Savannah P12S two-seater learner microlights), you can experience your first flight, take an introduction to flying and discover the region…
Watch the video 
Further information: www.ulmflyingsafari.com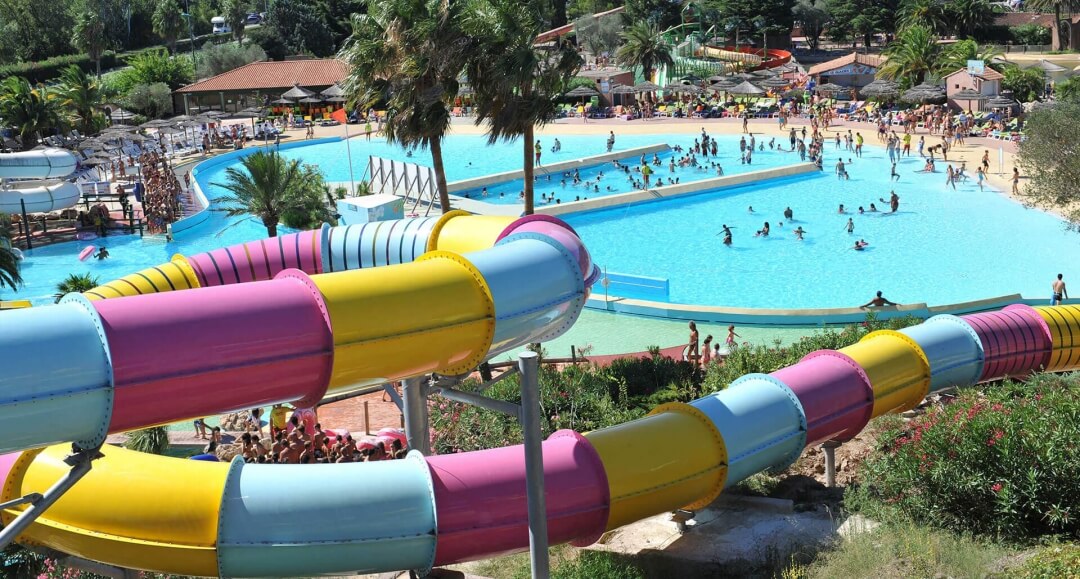 Parks
Fun and awe!
If it's water parks you are looking for, you can save time and buy your tickets for Aqualand from the La Pierre Verte reception. It is the Côte d'Azur's largest water park, with some twenty attractions, just off the Fréjus exit heading towards Saint Aygulf.
Further information: www.aqualand.fr/frejus/.
You can also buy tickets for Marineland d'Antibes, the largest marine animal park in Europe with over 4,000 species (including shows with orcas and dolphins, etc.).
Further information: www.marineland.frYou'll find other water-based activities at Water World in Puget-sur-Argens. The ideal place to visit with family or friends, you will love this inflatable water park! New modules have been installed to ensure you to have a whale of a time. Lac de la Gaudrade – no booking required.
Watch the video 
Further information: www.waterworld83.jimdo.com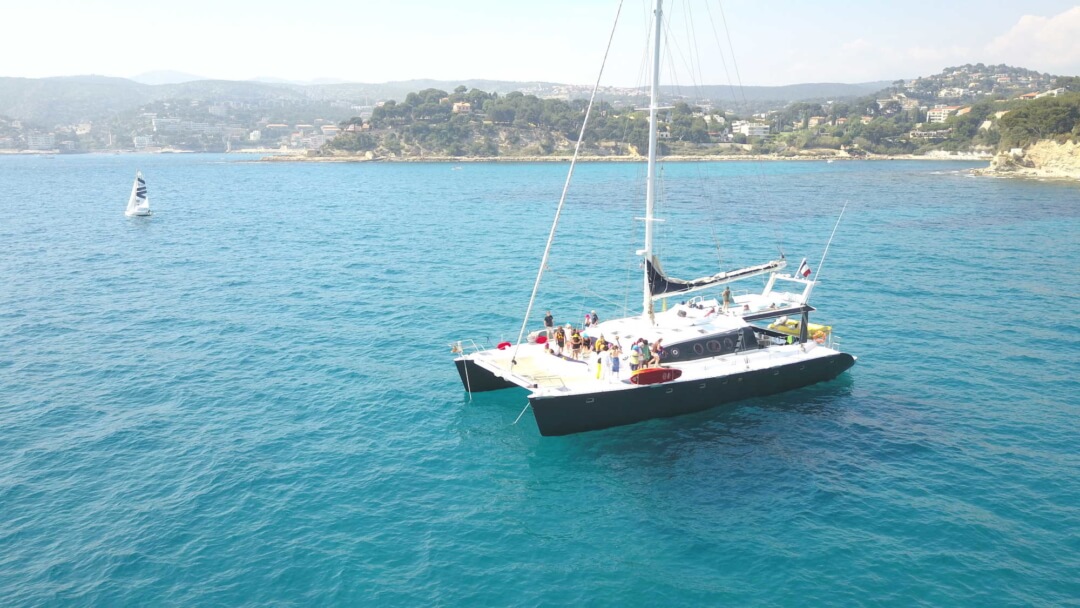 By the sea
Mediterranean passion!
With our partner AMC Cape Grace (a watersports events management agency), which owns the largest fleet of maxi catamarans in the Mediterranean, you can take a trip on one of its three 28-80 seater maxi catamarans or even rent one out privately! Day or night, for meals or a little exploration… A list of events will be on display at the reception. Departure: 63 Quai Amiral Nomy, 83700 Saint-Raphaël . Further information at www.capegrace-catamaran.com
With our box office partner Les Bateaux Verts you can take a shuttle boat from St Maxime to the famous town of St Tropez. The relaxing way to discover Saint Tropez on an unforgettable boat trip! No stress with Les Bateaux Verts!
Watch the video 
Explore our seabeds with Alpha Beluga, our Port Fréjus diving partner and enjoy a unique experience in complete security: beginner lessons, initiations, snorkelling, scuba diving, free diving, VIP scuba diving…
Find out more: www.alphabeluga.com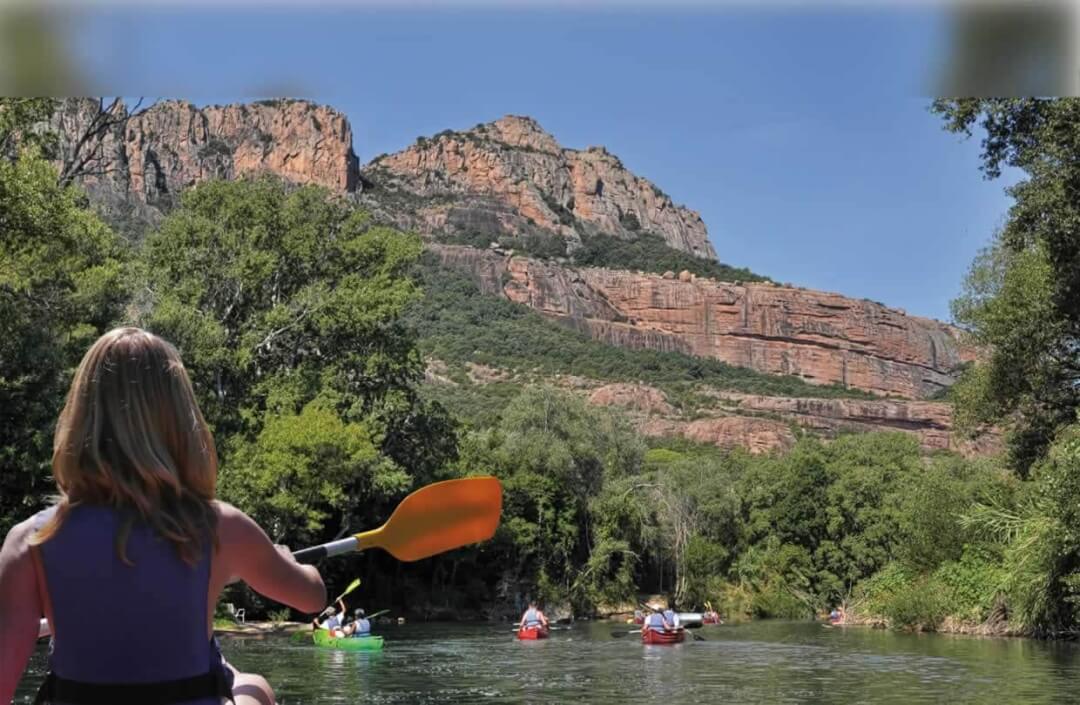 Family fun
Time to smile!
With our partner La Base du Rocher in Roquebrune-sur-Argens, based at the foot of the superb red rock, you can enjoy a variety of different activities, including canoeing, mini golf, mountain biking and electric biking…
Find out more: https://basedurocher.fr/You'll find the same invigorating, fun atmosphere with Oxygene Evasion and its nine high-rope and aerial courses, with more than 125 games in the trees. Zip-line routes, black-level routes for those that like a challenge and new kids callithrix courses at levels 1, 2 and 3, 1 m – 3m off the ground… Booking required.
Find out more: www.oxygeneevasion.fr
Get moving, get exploring
On the road!
Four handy partners for exploring the Var and our region!
With SCOOTs 83, in Fréjus-centre and Fréjus-Plage, you can rent a wide range of scooters (50, 125, etc.). You will even get a 10% discount with your Pierre Verte wristband!
Find out more at https://scoots83.fr/
With CarGo Rent, for rental of any vehicle for a minimum of two days, you will be picked up at the campsite and taken to the agency to collect your rental vehicle. And if you are arriving by train (Fréjus and St Raphaël), they will come and pick you up at the station to take you to your vehicle at the agency! Two complimentary packages from Monday to Saturday (Sunday upon request). CarGo Rent: +33 (0)4 94 40 07 70. Remember to let them know you are a Pierre Verte customer.
Find out more at www.cargo.rent
The taxi company La Comète offers shuttles between Nice Airport and the campsite, and the Fréjus and St Raphaël train stations, as well as lifts to lots of other tourist attractions and anywhere you need to go. All at very attractive rates. Three very comfortable 8-seater vehicles. Safety and responsiveness. Information and prices: Tel: +33 (0)6 24 63 08 40
Take in our region's stunning landscapes by bike! With Riviera Evasion, our bike rental partner, you can have your bike delivered right to the campsite! Electric mountain bikes. (Mountain bikes, road bikes and kids bikes) for GPS-guided trips are also available. Booking:  +33 (0)6 22 48 21 73 – Booking: +33 (0)6 70 20 48 41